Here's what my customers have to say.
I bought a used 1991 RM 250 and it never felt right. I took it to Ken and he agreed that something was wrong. Upon further inspection, we found that the cylinder was from a 1992 and a poor sleeve installation was done. Ken bored the exhaust flange so my new pipe would fit, matched all of the ports in the sleeve, set up the power valve and made the 1991 pipe work on a 1992 cylinder. When I got it back I couldn't believe how much power he pulled out of this mongrel set up.
Thanks Ken
Dave Fontaine,
Killingly, CT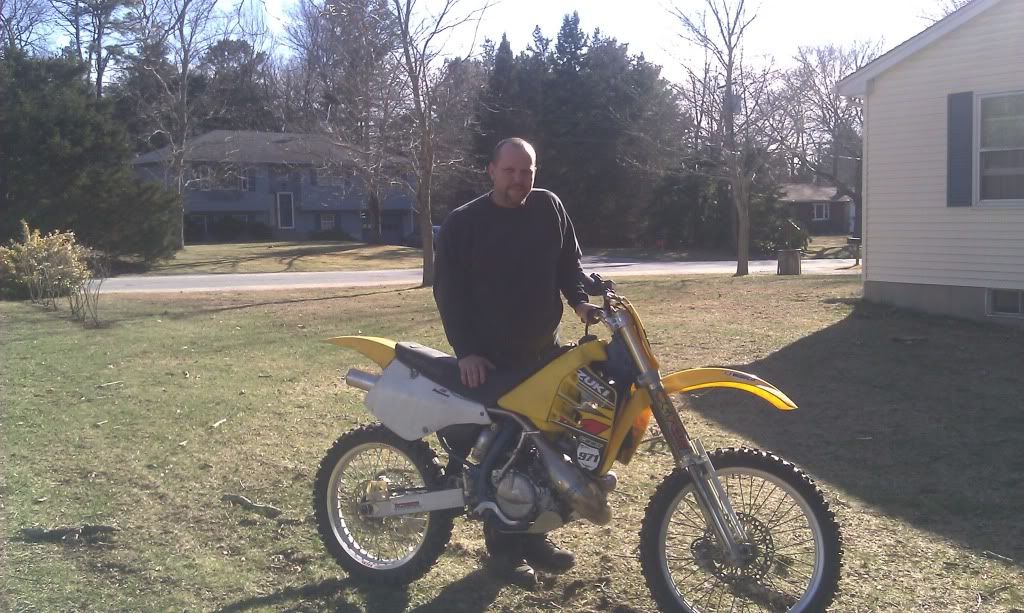 I got a Blaster for Christmas in 2010. My Dad bought from Kens' shop. I love it. Aggressive trail port with an FMF pipe.
Garrett
Killingly, CT
My experience with Ken is far more than just a customer. He has the knowledge to make the others wish they were him. He completely built my Blaster engine, from pieces. Then when I go to put it in, I had some trouble getting it going- due to my lack of knowledge. He was on the phone with me all hours of the night and day until I got it running, even as he was on a family outing! The customer service he has is the best in the Industry, along with his vast 35+ years of experience make him the most sought after builder today! He has also given more to the community than any other Builder out there! He has traveled 400+ miles just to meet me and ride with me. How many customers can say their builder has done that!
Thanks Ken You will always have my buisiness!
Sincerely,
Bob Rady
AWK Mountain Ruff Riderz!
Pittsburgh, PA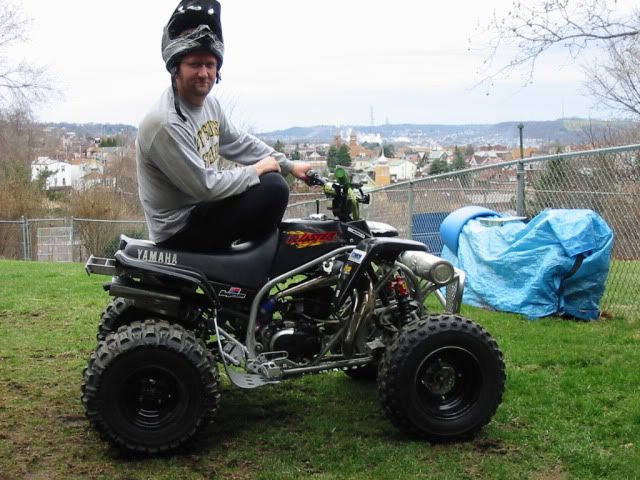 Long time no see people!!!! Beginning of the year i bought and installed a vitos 240 BBK to only have it blow up 16hrs later. So i sent my top end to ken and just got it back yesterday and installed and running today. To those of you who have already witnessed and experienced his work know what im saying but to those of you who dont all i can say is wow!!!! This cylinder bore and cross hatch was so impresively done i almost didnt want to install it! The most impresive thing besides the work its self is that this guy does this by hand!!!! Ive raced and built mustangs, go carts, nitro cars, dirt bikes, atvs basically anything with an engine since i was 15 in all shapes and forms currently ive got a n/a car vortech blown 4.6 and nitrous 5.0 all fully built and none compare to the machine work done by ken. The guys truely a master at his trade!!!! My only problem is that the man doesnt live closer to me! Im serious i cant speak high enough abot the work done by him! Ive got pics ill have to get up comparing kens work compared to a new out of the box vitos 240bbk and its night and day. Vitos should be sending these kits to ken before to us! Got it together and called him for advice on break in and the guy has the best customer service bar none ive ever seen! Treated me like i was an old friend! To those of you in need of future machine shop work seriously dont waste your time or money else where! I promise you wont get a better service for your dollar than what ken oconnor is providing. Ill not be spending my money any where else than with him! His work is in my opinion above and beyond what id expect considering how low his prices are. Again thanks ken i appreciate your time and effort and the service and knowledge you provide us and after dealing with you i wish every buisness was such a pleasure to deal with!
Budget Blaster
Illinois
R6C1
R7C1
R8C1
R9C1
R10C1
R11C1
R12C1
R13C1
R14C1
R15C1
R16C1
R17C1
R18C1
R19C1
R20C1
R21C1
R22C1
R23C1
R24C1
R25C1